DATANALYSIS/Business Lab Consulting Ltd. and S@phir Conseils sign a partnership to support Malagasy companies in the deployment of self-service data analysis platform through a complete range of services, consulting and solutions.
For the start of the 2021 school year, DATANALYSIS/Business Lab Consulting Ltd. is launching a new challenge! The company is already present on the beautiful islands of Reunion and Mauritius (under the brand Business Lab Consulting Ltd.), we wanted to expand our scope of activities and continue to explore the data across the Indian Ocean.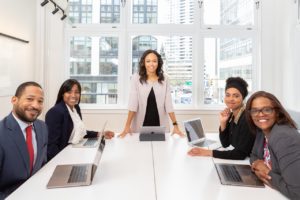 The big island is booming and despite the instability it is known for, it is developing thanks to many high value-added industrial sectors such as agribusiness, textiles, new technologies, tourism and crafts.
Stéphane MASSON and his team never miss an opportunity to make their methodology and expertise known, allowing them to effectively help a new clientele.
And to be able to move forward in a well thought out and constructed way, nothing is better than having a local partner!
Represented by Mr. Jacques RAKOTOARIVELO, S@PHIR, an IT consulting company, has chosen to lead this adventure with us and we are grateful for this amazing new page !
With our best tools, we are ready to take up the challenge, to juggle with new data and above all: to help and accompany the Malagasy market to make the best decisions. #wearedatapeople